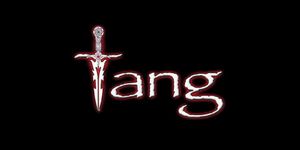 Who we are:
TANG is a dual female fronted alternative metal power trio from NY.
Bonnie Parker on Vox & Bass and Denny Colt on Vox, Lead Guitar & Keyboards, have been trading phrases back and forth in their own ripping style since 1999. Mark Edwards, formerly of Criss Angel & Burning Star, now brings skull-splitting drum beats and a monster attitude.
TANG has toured Europe, Canada and the U.S. opening shows for such artists as Crucified Barbara,Girlschool,W.A.S.P., Dokken, Hammerfall, Helloween, Dee Snider, Symphony X and many, many other cool bands.

Denny played guitar, toured & recorded in Dee Snider's "Van Helsing's Curse", the gothic rock orchestra.
Bonnie & Denny have currently played, toured & recorded, with Corky Laing from Mountain in his new band "Corky Laing & The Memory Thieves". They are also working with Corky in Finland, writing, recording & performing on a rock opera called "Playing God" which was presented in Helsinki in 2014. The opera will be coming to the US in 2015 throughout the tri-state area. 
TANG is featured in the new Fred Carpenter film, "Charlie Mantle", performing their song "Crashing". The film debuted summer of 2014 and stars Armand Assante, Sean Young and Robert Funaro.
After two tours of Scandinavia to support the release of "MENTAL POLLUTION" on Raw Power UK Records, TANG has finished their new cd "BLOOD & SAND" and features Dee Snider on a duet with Bonnie on the song ''Reign of Blood''.  o